Arco brings you a new level of usefulness to the iOS Play Indicator.
100% of the money generated go towards the Because Of Ezra Charity.
Written & Designed by Jack & Sentry.
Enhancing the playback indicator, Arco adds a beautifully unobtrusive track progress indicator right in your status bar.
The Because Of Ezra charity works every day to fight Neuroblastoma and Pedriatic Cancer in children.
By purchasing this functional tweak, you'll also be giving back to this Community and helping potentially thousands of children through continued research into the fields of Neuroblastoma and other Cancers.
Also consider checking out other great packages on Cydia that support charity, such as Ezra 2 by Tim Collins and Lively Icons by Filippo Bigarella.
Compatible with iOS 6.1 and up.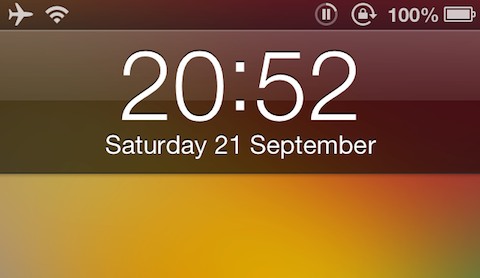 Track Progress Indicator for Status Bar.
Changelog:
v1.1-1
– Added support for iOS 5 and up.
– Fixed issues in various edge cases.
Download: Sendspace