The ultimate iPhone, iPod and iPad optimization app! It removes unnecessary files from your device, and
What does it do?
Cleanup:
iCleaner can remove unnecessary files from your device. The cleanup process is made of the following steps:
Message attachments (disabled by default): it deletes files sent and received via iMessage or MMS. The "smart" setting only deletes files that do not show up in
Safari: it deletes cookies, browsing history and cache files to free up memory and preserve your privacy.
Applications: it deletes unnecessary AppStore apps caches, cookies, temporary files and snapshots. Furthermore, it
Cydia: it cleans up Cydia caches and temporary files, Cydia applications unnecessary files, partially downloaded Cydia packages and repo files.
Cydia sources (disabled by default): it deletes Cydia sources files. Useful if Cydia sources aren't updating correctly.
Unused dependencies (disabled by default): issues the "apt-get autoremove" command in order to remove packages installed as dependencies that are not needed anymore. Additionally, it removes preference files left by some uninstalled packages and removes unneeded entries from the "/var/lib/dpkg/status" file.
Log files: it deletes log files and crash reports from known locations. These files are generally irrelevant to the user and can be safely deleted.
Cache files: it scans and deletes system cache files and databases. Some of them are rebuilt upon respring. This helps removing obsolete cache data.
Temporary files: it deletes temporary files from your device. These files are meant to be removed automatically, but they often happen not to. iCleaner takes care of that.
Filetype cleanup: iCleaner features a custom cleanup pass based on file extensions. By default, it looks for log and temp files all over the directory tree.
Custom files and Folders cleanup (disabled by default): with this extremely powerful feature, you can add any file or folder to the cleanup process. Check the readme file for a detailed explaination of how it works.
Launch Daemons, MobileSubstrate addons & Preference Bundles management:
Daemons are processes that are launched upon system startup (or at a later time) and run in the background. Disabling some of them may speed up your device by freeing up system resources. Furthermore, you will be able to enable/disable core system functions (such as OTA updates, Game Center, Internet Tethering, VPN and more).
Without too much technicality, MobileSubstrate addons are tweaks you installed via Cydia. You can enable or disable them with a single tap, while still having them installed.
This tool should be mainly used to troubleshoot faulty/incompatible tweaks without having to go through the Cydia install/uninstall process.
Preference Bundles are responsible of displaying preferences for tweaks in the Settings app. Disabling them will make them unavailable, giving you control about which preferences can be actually seen and edited.
iCleaner can also:
Remove unused languages.
Remove unused keyboards.
Remove unused voice control languages.
Remove definition dictionaries.
Delete retina images.
Delete non-retina images.
Delete iPad images.
Delete 4-inch images.
Delete iTunesArtwork files.
Delete Wallpapers.
Remove Cydia tweaks preferences.
Move the Fonts folder from/to the system partition.
From Official Cydia Repository:
http://exile90software.com/cydia/
http://exile90software.com/cydia/beta/
Changelog:
v7.5.0
Features:
+ Full iOS 9 compatibility.
+ New, modern cleanup user interface.
+ Added battery usage data cleanup step.
+ Added automatic dependency management to the Cydia Substrate addon tool.
+ Added full theming support via WinterBoard and Anemone. See the theming documentation.
* Re-enabling a Cydia Substrate addon or Preference Bundle prior to uninstalling it via Cydia is not necessary anymore.
* The images removal tools now support the iPhone 6s, 6s plus, iPad mini 4 and 6th gen iPod touch.
* The preference files tool now attempts to indicate which tweak each file belongs to.
* The wallpapers tool can now remove live wallpapers.
Fixes and improvements:
* Fixed bug where the Cydia Substrate addons tools would fail to recognize a symlink to a dylib, when both were placed in the DynamicLibraries directory.
* Fixed bug that prevented the Preference Bundles tool to appropriately get the icon for packages with multiple bundles.
* Fixed bug that disallowed the log file from being written while the device was locked with a passcode.
* Potentially fixed bug that could cause iCleaner to crash when dependencies were not respected while disabling tweaks.
* Reduced iCleanerLib memory footprint.
* Improved iCleanerLib loading and initialization.
* Added device identifiers usage consent alert for european users to comply with EU privacy directives.
* The log file is now automatically loaded completely once the text view is scrolled to the bottom.
* User interface improvements.
* Miscellaneous performance improvements.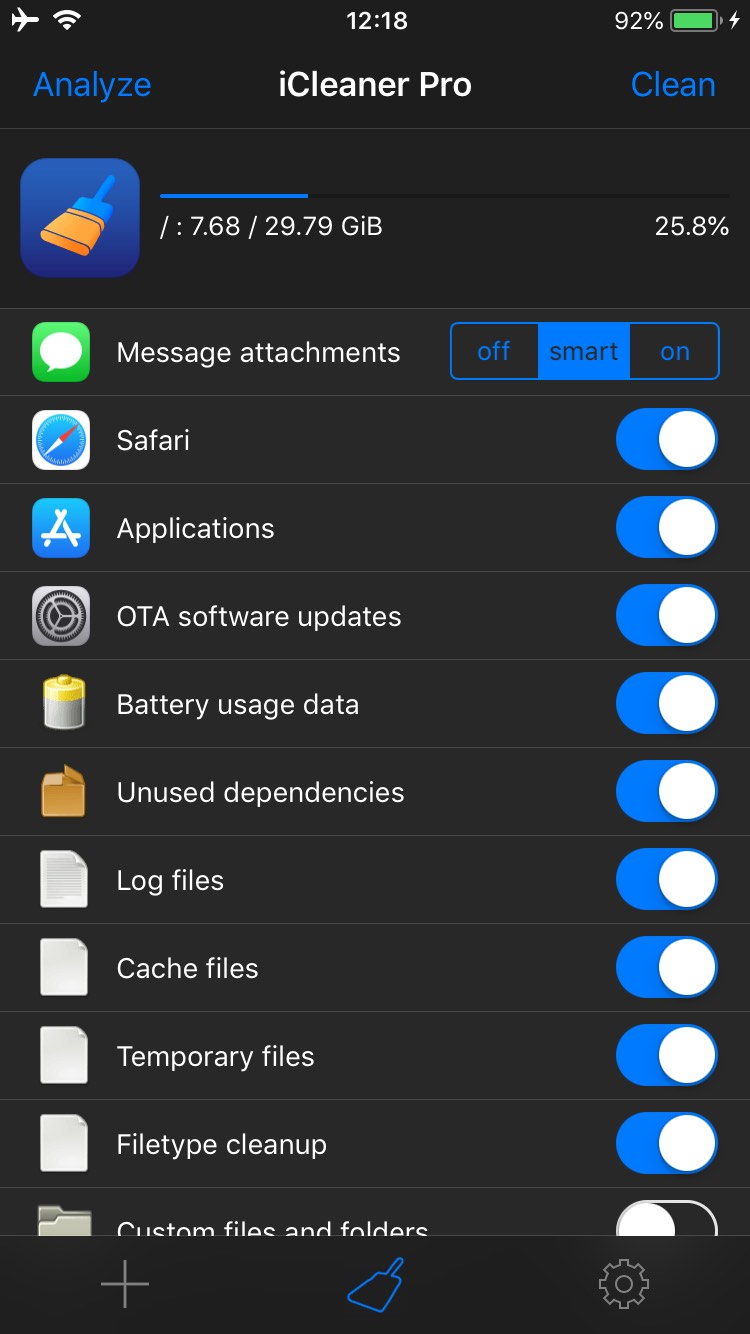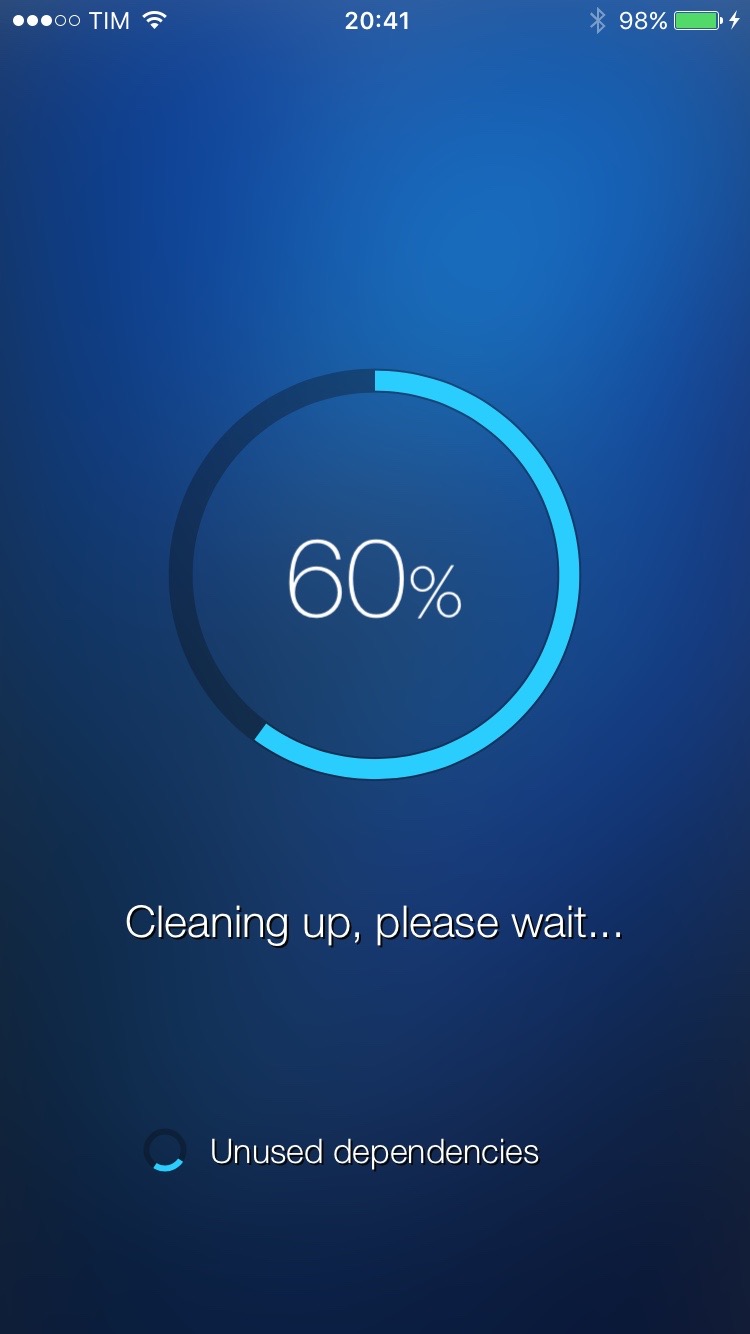 Download iCleaner Pro v7.5.0 cracked deb | Mirror 1 | Mirror 2