The best multitasking you've never used… until now.
Compatible with all iPhones, iPads, and iPods running iOS 8.0 – 8.4.
Multiplexer was crafted with the idea of increasing productivity. Multiplexer has a suite of six features; each of which improve your efficiency and enjoyment when using your device. These features are fully customizable and themable, they can be enabled or disabled independently and easily.
Aura is the most comprehensive backgrounding manager that has ever been created to this date. It, of course, features standard backgrounding mode toggles — foreground, suspend immediately, disabled backgrounding, auto launch, etc. It also includes a full set of options to toggle native iOS backgrounding modes such as VOiP. You can create a backgrounding experience just for you with Aura.
Empoleon is a new spin on a familiar feature from multiple desktop operating systems. Simply by swiping from the bottom left of the screen, you can magically transform an app into a window. You can even turn multiple apps into windows. From these windows, you can snap them, sort them, rotate them, resize them, the list goes on… Everything is in your hands. It even works with Bluetooth and hardware keyboards!
Mission Control is similar in name and concept to the OS X namesake. It allows you to manage desktops and the app windows (from Empoleon) that are active on them… and even those that aren't — it can fully replace your app switcher too. Mission Control makes it a breeze to keep multiple apps layouts and quickly switch between them — even through resprings!
Quick Access lets you access a (customizable) app quickly from the Notification Center. Simple as that — literally.
Reach App is a useful Reachability – just like the classic ReachApp, except better. Unlike the standard empty space, this fills it with selectable widgets… including apps, tweaks, or the Notification Center. Fully supporting landscape and multitudes of apps, Reach App has been rewritten and optimized to let you split screen your apps with even greater ease than before.
Swipe Over is designed to be a replacement for iOS 9's "slide-over" feature; this time, with iPhones in mind. Swipe in from the right side of the screen to activate, and from that point you can choose any app to be displayed in either an overlay mode or a side-by-side mode.
It also supports Asphaleia 2, BioLockdown, Protean, ColorBadges, ModernBadges with Anemone, and partially supports Paragon+.
In addition to this, it also has a fully-featured API so that you can write extensions for it. The available API and documentation can be found here and theming documentation can be found in the Settings pane.
Tutorial app added to Homescreen.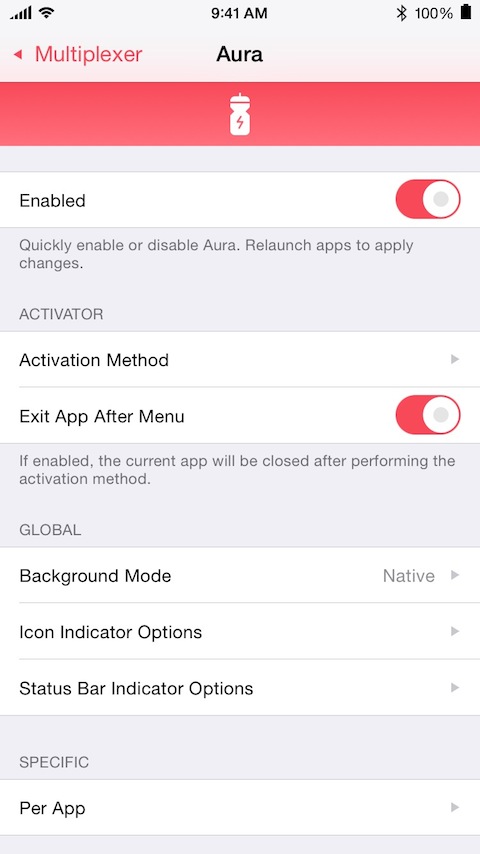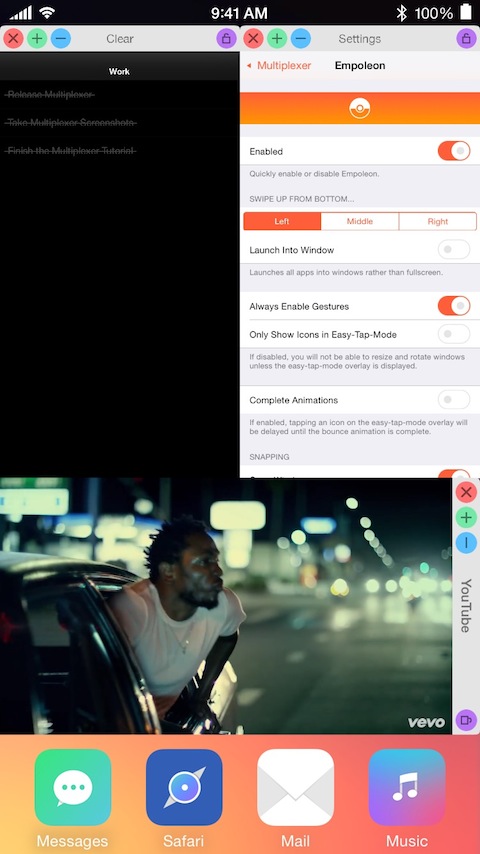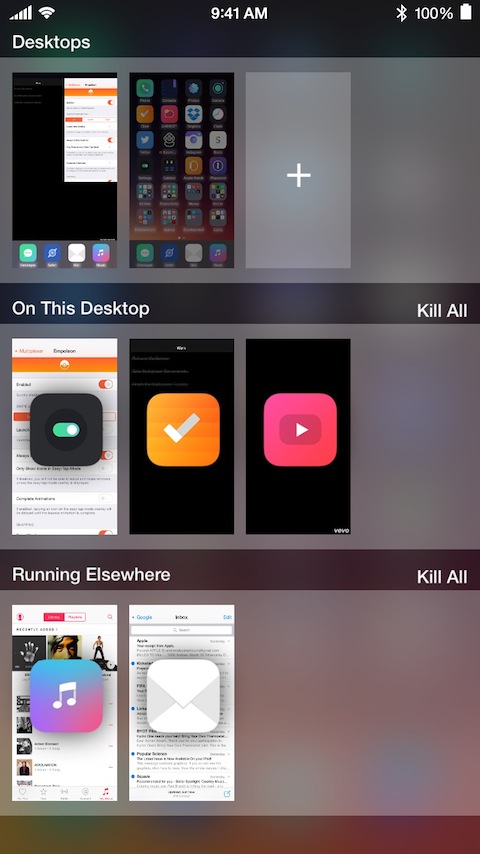 Download Multiplexer v1.0.1 deb : Openload | Userscloud | Dailyuploads