SideSettings lets you open up the settings for any app as a sidebar. Instead of having to switch between apps, just activate SideSettings and immediately be taken to the settings for whatever app you have open. Then just tap on the app again to return to it.
For apps that don't have settings in the Settings App, such as the Clock App or even Springboard, SideSettings shows the Settings App as a sidebar.
Customize SideSettings with Activator. The default activation method is to slide two fingers onto the screen from the left. Whatever you set as the activation method can also be used to close SideSettings.
SideSettings works with the default Apple apps as well as third party apps from the App Store.
SideSettings has only been tested on iOS 6 iPod Touches and iPhones. iOS 5 and iPads are not supported at this time. If you have an unsupported device and would like to help test SideSettings on your device, please email me.
Configure options from Settings.
Open the settings app as a sidebar.
Changelog:
v1.0.1
– Initial Release
SideSettings Compatible with iOS 6, not for iPad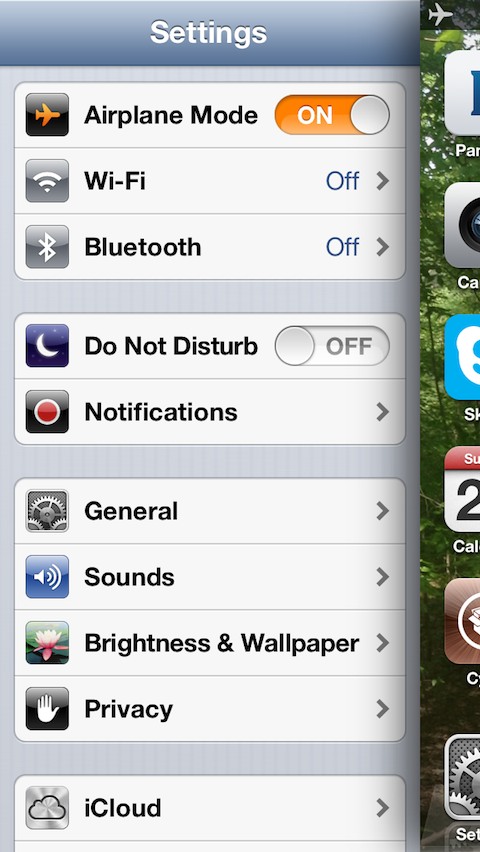 Download SideSettings 1.0.1 deb: iPlayPlus direct link | Sendspace