VoiceChanger
Change your voice while in a call, live!
Another innovation for the iPhone! The first LIVE voice changer ever!
After my previous success, Audio Recorder (Call Recording for iPhone), comes a voice changer tweak!
This awesome tweak alters your voice when you talk on the phone so that the other end hears your voice sounding like a Dark Lord, a Smurf or well… Rumpelstiltskin!
The audio process is being done live while you speak!
You can switch between normal speech or effect-altered speech live while you are in a call!
You can also enable/disable the tweak while in a call. Just press the home button to leave the in-call screen, open its settings and play!
There are currently 5 voice effect modes!
The best prank for your friends and family, they won't even recognize who they are speaking with!
A new era has arrived for iPhone tweaks that now allow to process the live audio data! Prepare for even more!
This tweak works on all iOS5 to iOS7 versions. It works perfectly on iPhone 5S and 5, but on iPhone 4S it requires you to switch to speakerphone.
Device Limitations: It only works on iPhone 5S, 5 and iPhone 4S. iPhone 4, 3GS or 3G are NOT supported.
Enjoy!
Configure options from Settings.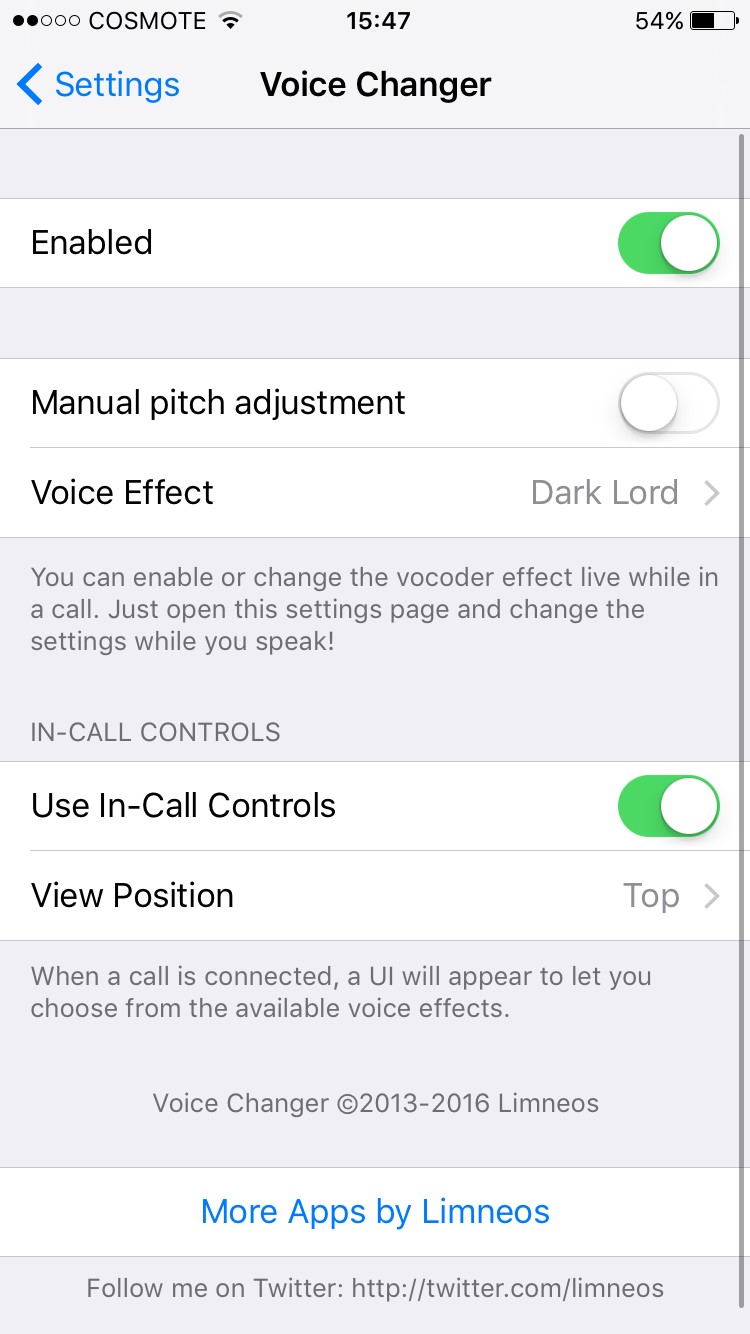 Change your voice while in a call, live!
Changelog:
v0.3-1
– Added iOS 7 support
– Added iPhone 5S arm64 support
Download:
MediaFire