Weatherboard allows you to set your favourite animated weather condition as your lock screen and/or home screen wallpaper. In the settings, there are over 80 different animated weather conditions to choose from. Some of these conditions include:
Blizzard
Severe Thunderstorm
Tropical Storm
Snow Showers
Flurries
Mixed Rainfall
Mostly Sunny
Fog
And many more!
Weatherboard Features:
– Over 80 animated weather wallpapers
– High quality, realistic, animated wallpapers
– Choose different wallpapers for your lock screen and home screen
– Can be enabled and disabled
More features are being developed and should be available in the weeks to come. Upcoming features include: location based weather wallpapers, improved battery life, and more.
As a side note, if you are considering distributing or downloading a pirated version of Weatherboard, please consider that I'm an 18 year old high school student. Student by day. Developer by night. Any revenue is going to be used to put me through university.
Configure options from Settings.
Compatible with iPhone 4S, 5, 5C, and 5S running iOS 7.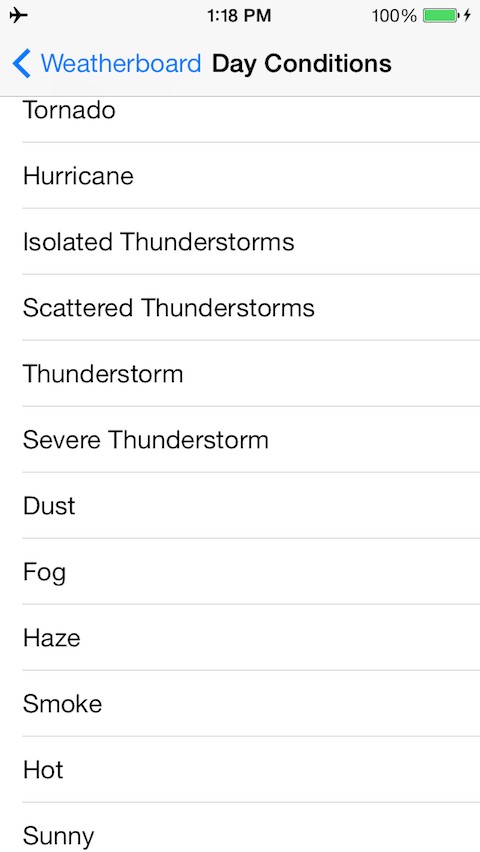 animated weather as lockscreen or home screen
Changelog:
v1.0.0-14
– Initial Release
Download:
http://www.mediafire.com/download/35r2786zwybj3i8/org.thebigboss.weatherboard_v1.0.0-14_iphoneos-arm.deb