DESCRIPTION:
Compatible with iOS7 or higher
The first firewall for WhatsApp. It allows you to select from who you want to block messages and it also removes the notifications from blocked users protecting your privacy.
Main Features:
– Blocks messages and notifications from specific contacts
– Keep a private history outside WhatsApp
– Adds new features to WhatsApp
– Allow you to automaticaly delete messages from a blocked contact
– Add or Delete users to blacklist from within the WhatsApp application
– More features coming soon
Support iPhone, iPod touch and iPad
See larger screenshots below.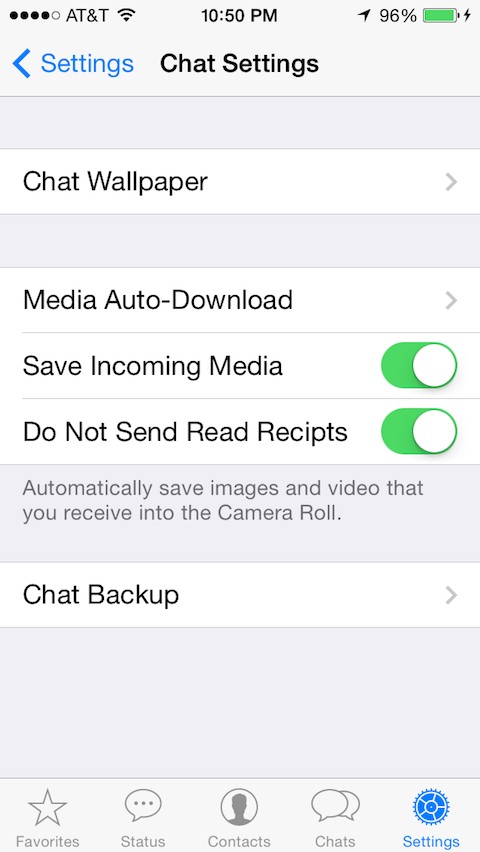 VERSION:
v 1.0-2
* Bug fixes and various little improvements
[NOTE] To activate simply tap on Register button and then on Active Now button. You must be connected via WiFi or 3G for your license to be downloaded.
DOWNLOAD:
LIMELINX